CMS Flexible Spending Accounts
Save Money On Everyday Healthcare Expenses
TAKE CONTROL OF YOUR HEALTHCARE FINANCES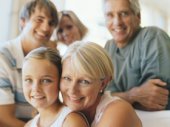 Debit cards make accessing your FSA funds a breeze! Similar to standard debit cards, FSA cards give you immediate access to your funds, and can be used anywhere debit cards are accepted. Debit cards also eliminate manual paperwork and expedite your claims reimbursement process.
Managing your FSA has never been easier. Logon, click, tap, or swipe. Everything you need to get engaged and successfully manage your FSA is at your fingertips.
Download our Mobile App
Check your balances, transactions, and claim details for all your reimbursement accounts. 
Ready to find out more? Contact us for a quote!
We offer competitive rates on all of our services.